+2,000 sites trust us for their technical SEO
What they think about Seolyzer and log analysis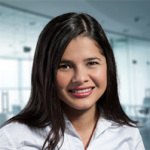 "Say goodbye to the usual challenges to access and monitor how Google crawls your site! Seolyzer easily integrates and allows you to visualize and analyze your sites logs activity for SEO purposes, in real time."
Aleyda Solis. International SEO Speaker @Orainti.
European Search Personality Award 2018.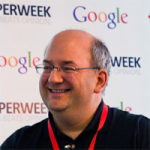 "Log files are so underrated,
so much good information in them."
John Mueller. Webmaster Trends Analyst @Google.
What is log analysis for SEO ?
One goal : understand how Google and other search engines view your site.
By browsing your site, crawling bots (such as Googlebot) leave information in your server's log files. Log analysis with Seolyzer.io allows to aggregate all this unused data into efficient SEO KPIs. The actions to be implemented to improve your organic traffic are considerable: detect and correct errors (404, 500..), check redirections, monitor speed performance of pages, guide search engines to crawl strategic pages in priority…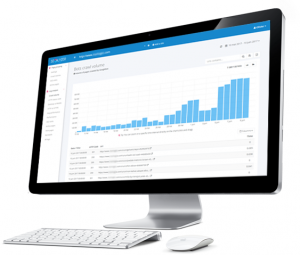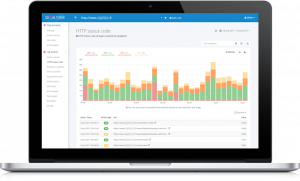 SEO KPIs in real time
Crawl volume
HTTP Status Codes
Performance per page
Average performance
Active pages
New pages
Most crawled pages
Crawl desktop vs mobile
Crawl HTTP vs HTTPS
SEO Visits…
Monitor your SEO KPIs in real time
As an SEO, we usually monitor the health of a site via the Google Search Console: crawl volume, response time, errors (4XX, 5XX ..). These signals are vital and yet they are provided with a minimum lag of three days by Google. When a problem occurs, the damage is already done: Googlebot had several days to browse the site and save everything. In some cases the result can be disastrous (falling traffic), with a huge workload to correct the shot.
Thanks to Seolyzer.io logs analysis, all your indicators are visible in real time: you can react immediately to a problem that impacts your SEO. The requirements for a real-time log analysis are multiple: 400 and 500 error monitoring, HTTP to HTTPS migration, 301 redirection production …
"When a problem appears in the Google Search Console,
it is already too late."
Categorization by groups of pages: a targeted log analysis
Are you able to tell which type of pages is the most crawled on your site? Is this type of page, for which Google has a lot of interest, the one that allows you to generate sales revenue or prospect acquisition? On Seolyzer.io, you can segment your different types of pages at will, to get answers to these questions. In the same way you will be able to easily measure the impact of the efforts implemented on a particular category of pages. The categorization of pages is the key to a precise and useful log analysis.