Technical & data SEO made simple.
Seolyzer helps you with all your technical analyses, in order to help you solve your biggest SEO problems.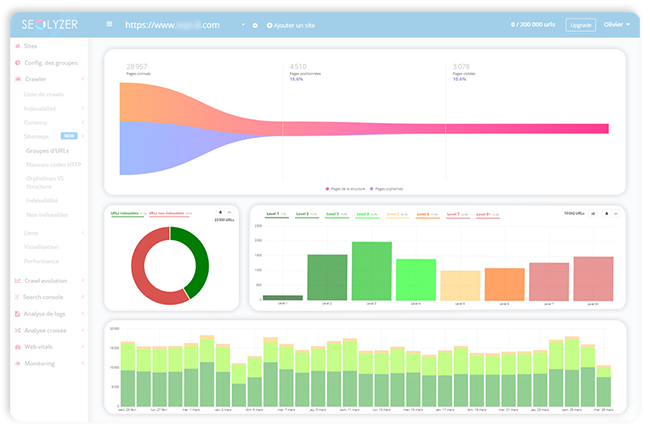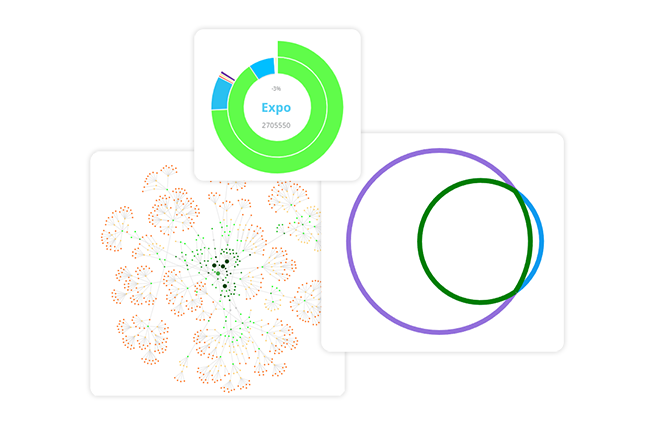 Discover SEO data fusion thanks to Seolyzer!
Launch a crawl, import your log data, connect your Google Search Console and increase your chances of making better decisions.
Which pages crawl Googlebot? Do I have useless URLs that reduce my visibility? Did the migration go well? So many questions where the features of Seolyzer can provide you with concrete answers based on reliable data.
To help you make the best decisions.

SEO Crawler
Launch one or more crawls, punctually or on a recurring basis, and collect the information that highlights your problems.

Log analysis
Connect your logs in real time and visualize Googlebot's journey to optimize your crawl budget.

Cross analysis
Launch the fusion of your crawls, logs and Google Search Console data to identify inconsistencies in the analyses.

API
Send your requests to our API and get all the Seolyzer data directly in your internal dashboards and your own tools.
"The Seolyzer API allows us to easily retrieve our entire internal linking, i.e. millions of links, in order to optimize it thanks to our Data Scientists."
"Tracking errors to be corrected, monitoring the number of sites, and monitoring everything thanks to scheduled crawls, crossed with log analysis: Seolyzer has really helped to facilitate my worldwide SEO task at Club Med. It's a great tool with a reactive and available team, perfectly adapted to all my needs."
"Say goodbye to the usual challenges to access and monitor how Google crawls your site! Seolyzer easily integrates and allows you to visualize and analyze your sites logs activity for SEO purposes, in real time."
Analyze your SEO data today.
Create an account, launch your first crawl, connect your logs and discover the power of Seolyzer!